DESIGN-BUILD-FINANCE

The P3 Group, Inc.
Statement of Qualifications

Our Approach

The P3 Design-Build-Finance Solution Can Break Ground in as
LITTLE AS 90 DAYS

THIS IS THE TIME
YOU SAVE
VIA THE INTEGRATED DESIGN-BUILD SOLUTION
TYPICAL CONSTRUCTION
TIMELINE

You can be breaking ground on your project in as little as 90 days with the P3 days with the P3 Design-Build-Finance Solution. Through the Design-Build-Finance delivery method, you establish the Architect and the General Contractor (GC) at the same time, allowing them to collaborate early in the project. Rather than waiting for the full set of Construction Documents, the architect works with the GC in phases, allowing the GC to begin construction right after the structural drawings are finished. Then, they work in tandem offsetting the phrases to appropriately sequence the project and deliver it more quickly. Your project is nearing completion by the time the traditional delivery method is ready to hire a contractor. With all the time you have saved, you can begin monetizing your new faculty and realizing your return on investment.
Always ON BUDGET


Our team begins by developing a cost model, which utilizes a database of relevant historic cost data to conceptually estimate the cost of the work based upon similar past projects that we have constructed. We will pull the data from these past projects to establish an educate prediction for what the project should cost. In addition, we will utilize technologies such as OST and Revit to identify scopes of work and to extract quatities. The subcontractors who are actively involved during preconstruction can refine their budget pricing, further reducing risk to budget overruns. Integrated Project Solutions will provide all studies and costs related to different types of building options so that this can be properly communicated to the different stakeholders when necessary.
Know the Maximum Price for Your Project before It Even Begins
GUARANTEED MAXIMUM PRICE

Before the ground is broken on your project, we will generate a comprehensive Guaranteed Maximum Price (GMP), which means that we guarantee absolutely NO CHANGE ORDERS, unless you request additional scope. We have continually refined our cost development and control processes to ensure our estimates are accurate, comprehensive, and transparent. We achieve these estimates by conducting up-front, in-depth scope review meetings with each Trade Partner involved prior to the start of construction. This ensures that proper scope/design intent has been achieved. Once construction begins, we understand that various issues may still arise. Our transparent Construction Issues (CI) log, will track these issues in a clear and concise report that will be distributed and discussed each week at our owner's meeting. With a clear understanding of the issues, including cost and schedule implications, the team can make smart, efficient decisions for the project moving forward.
VALUE ENGINEERING

Value Engineering (VE) finds solutions that decrease overall project costs while maintaining the quality of the project. We believe there's no bad idea when it comes to brainstorming ways to help decrease the cost and increase the quality of a project. Some ideas are rejected, while others may maintain potential throughout the entire construction of the project. We use a detailed Value Engineering (VE) log to diligently track these ideas from PreConstruction through the end of construction.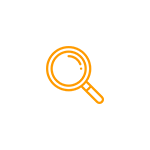 01 EXAMINE
We have our expert teams examine every line item in your project's budget to find potential alternatives that reduce costs and maintain quality.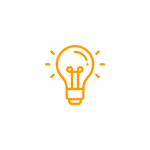 02 EVALUATE
Our partners evaluate the potential alternatives with the design team to understand their impact on the overall quality of the project.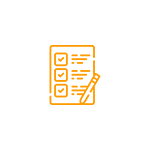 03 PRESENT
You are presented with the best alternative solutions that would reduce the overall cost of your project while maintaining your project's quality.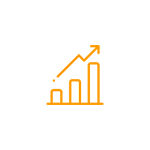 04 SAVE
After the presnetation, you will choose which options you would like to implement. We maintain a record of the options in the event you would like to choose another option later.
Always ON SCHEDULE


Your project will be delivered on-time or ahead of schedule. The P3 Group makes this promise to you understanding how speed-to-market can impact your profitability and return on investment. Your project will be promptly managed with the end in mind, ensuring every milestone and important decision is set and delivered in an optimized sequence. We develop Master Schedules which contain every facet of the construction process, determining the number of days needed for each phase. Based on these schedules, we engage our suppliers to ensure we can procure long lead items efficiently-protecting your project from possible market excalation and ensuring supplier delays do not impact your project's completion. Then, all of these items work in conjunction with our schedule management system that coordinates architects, project managers, superintendents, and subcontractors alike, safeguarding your project's schedule.
Increase Your Speed to Market through Efficient Schedule Management
WE DEVELOP MASTER PROJECT SCHEDULES

Your project's Master Schedule contains the start and baseline finish for nearly every facet of the construction experience. From RFP selection and Design Document completion to MEP and Door Hardware installation, the Master Schedule incrementally enumerates every step of your project. To produce these actionable schedules, we build them backwards: we start with when the project needs to be completed. Once we have established the completion date, we then produce a list of the critical milestones and prioritize the tasks are connected to the final completion of your project. Rather than blindly sequesncing tasks from the beginning to determine the end date, we precisely coordinate tasks to abide by the end date. This allows us to clearly define project milestones and sequence them with accuracy.