THE P3 GROUP – JEFFERSON COUNTY DEVELOPMENT – SGT. E.L. ROBERTS VETERANS SERVICES OFFICE

The new building for the Jefferson County Veterans Services Office shall be located at the Northwest corner of E. 2nd Avenue and S. State Street in downtown Pine Bluff. The building is a 5,191 SF brick veneer/loadbearing cold formed steel framed structure with a sloping metal standing seamed roof. The building program includes 3 offices for counseling, a museum space for visitors and a recreation room for veterans.
Location:
Jefferson County, AR
Size: 5,100 SF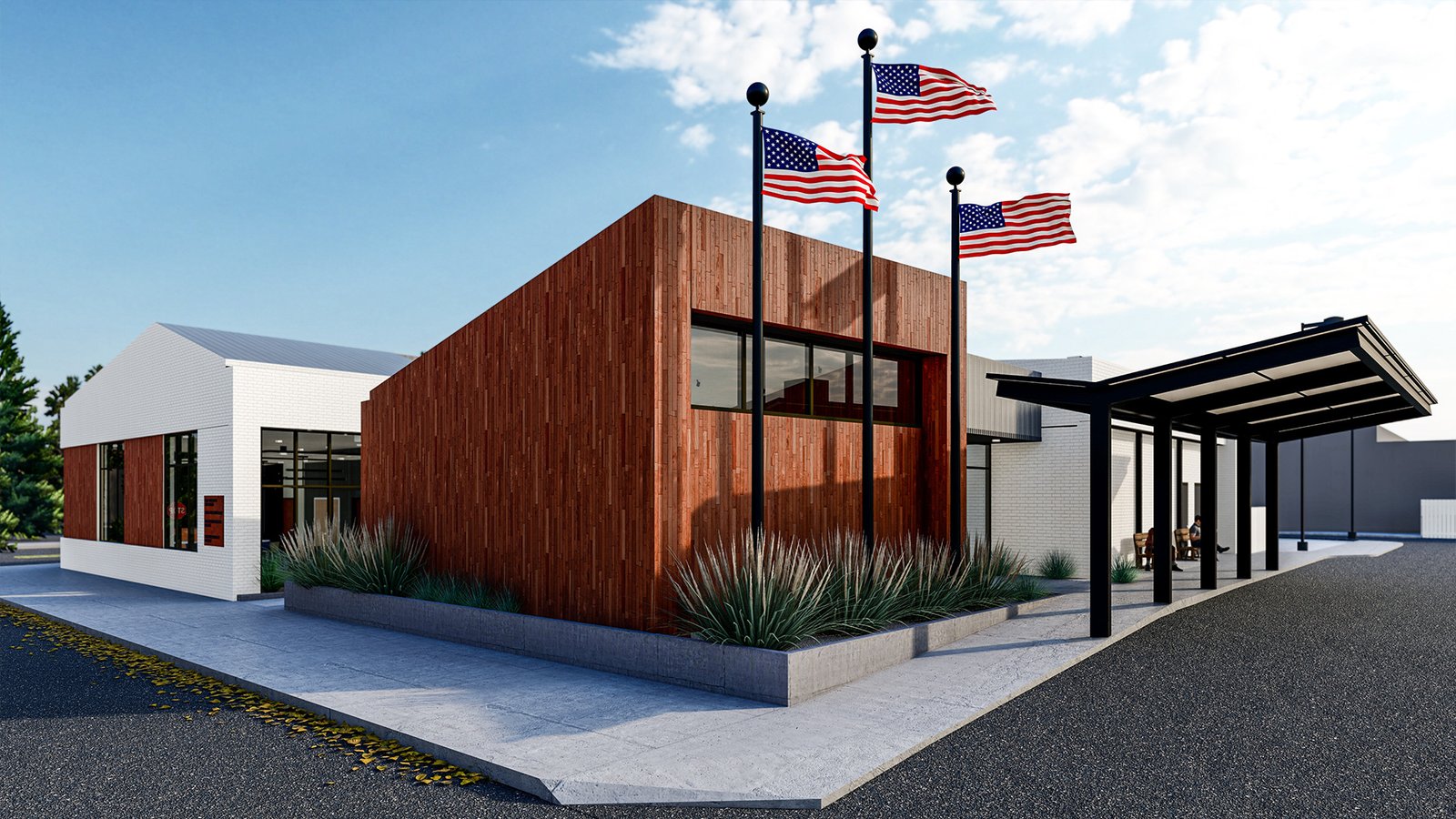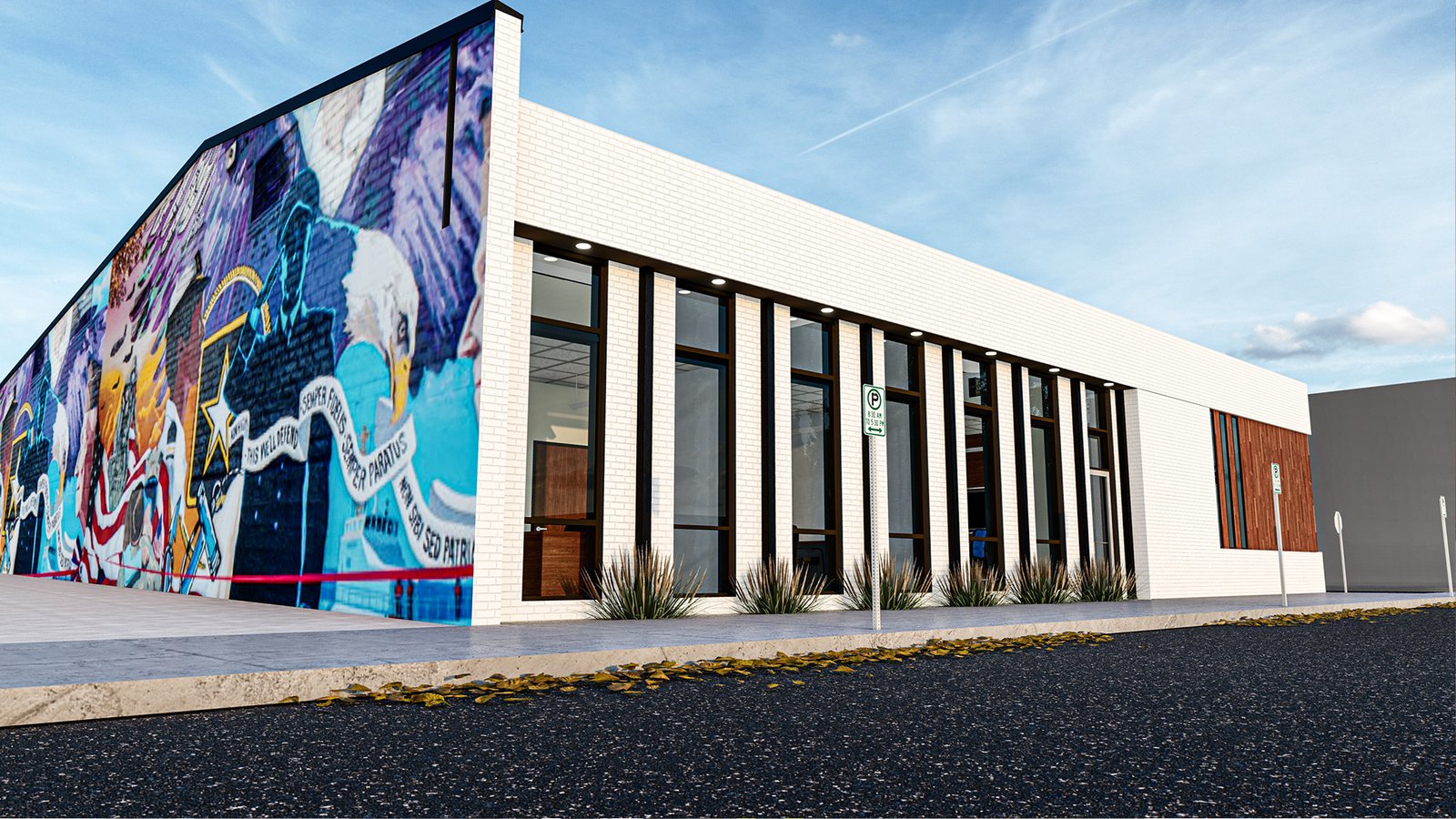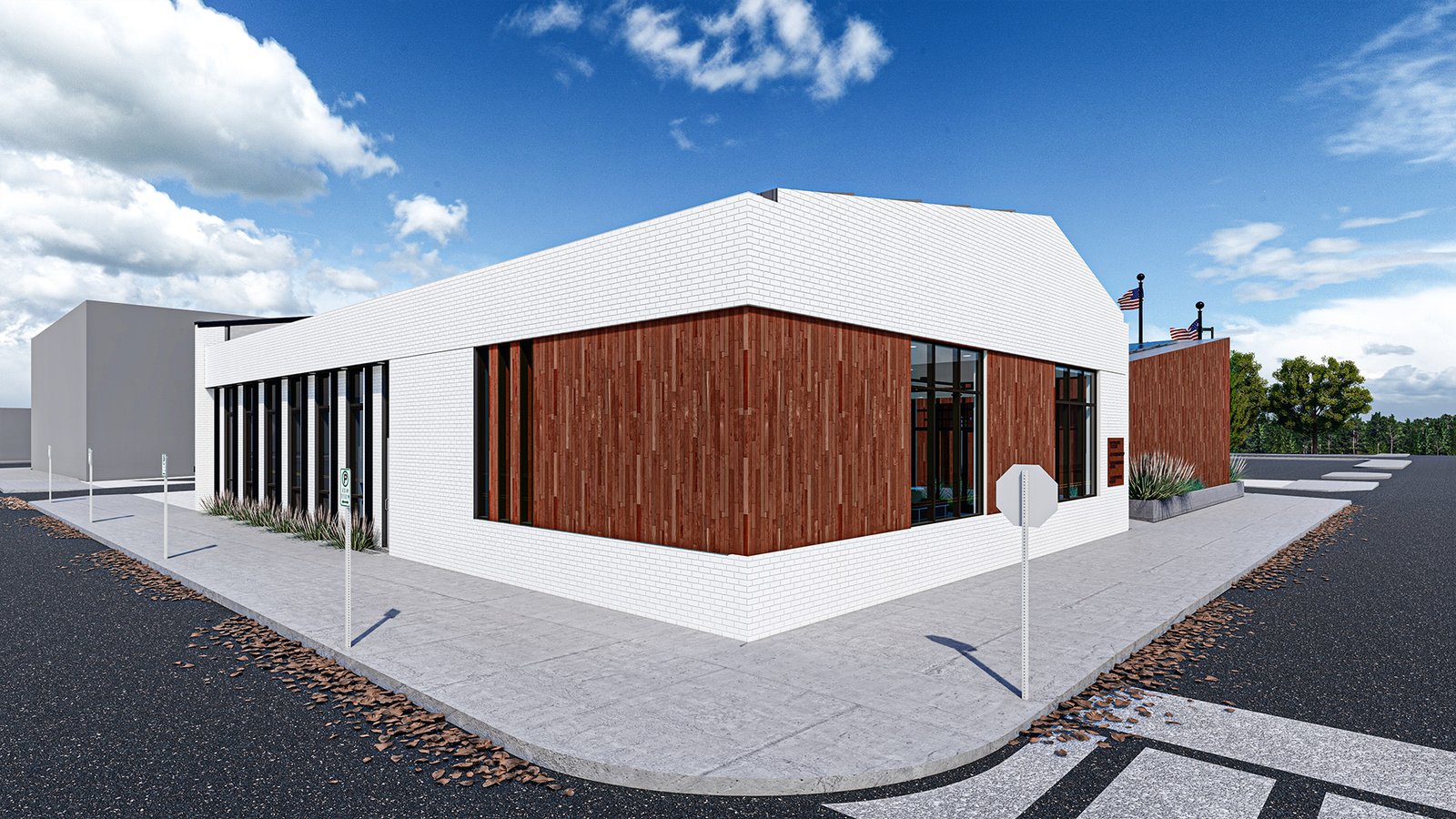 The floor plan is configured to provide an interior courtyard that will house a Veterans Memorial.
This facility is one of the nation's first capital projects to address the community's needs during the COVID-19 pandemic.